Do you want to minimise imperfections on your skins surface to reveal firmer, smoother & more youthful looking skin?
We believe everyone should have skin confidence, which is why we're proud to exclusively offer a range of new Mesopeels® by Mesoestetic® to the South West.
I recently had a MesoPeel with Sharni. When the peel goes on you can really feel it working – which is what I like to feel.
You then have the LED light which is very relaxing and then the soothing facial mask which is really hydrating and lovely. My skin was glowing when I left, when usually its red and blotchy after having a peel. I had no downtime after the treatment, I could see the results straight away. My skin has been super hydrated and clear since the treatment, I'm very happy with the results and will be having this regularly.
Sharni was also very knowledgeable and made the whole experience very relaxing. I think its great value for money as a package and highly recommend giving this a go.
These pharmaceutical grade peels allow us to build a tailored treatment plan for you with various combinations and strengths to combat your skin concerns.
Skin naturally renews itself and regenerates every 28 days. However, over time and during certain periods of our lives this process is disturbed or slows down. This causes changes to occur in the skin, a tailored Mesopeel® exfoliate different layers of the skin to reboot skin cell renewal and minimises imperfections on the skin's surface.
The Mesopeel® range makes it possible to fine tune the effects and depth of exfoliation, treatment after treatment, to ensure progressive results.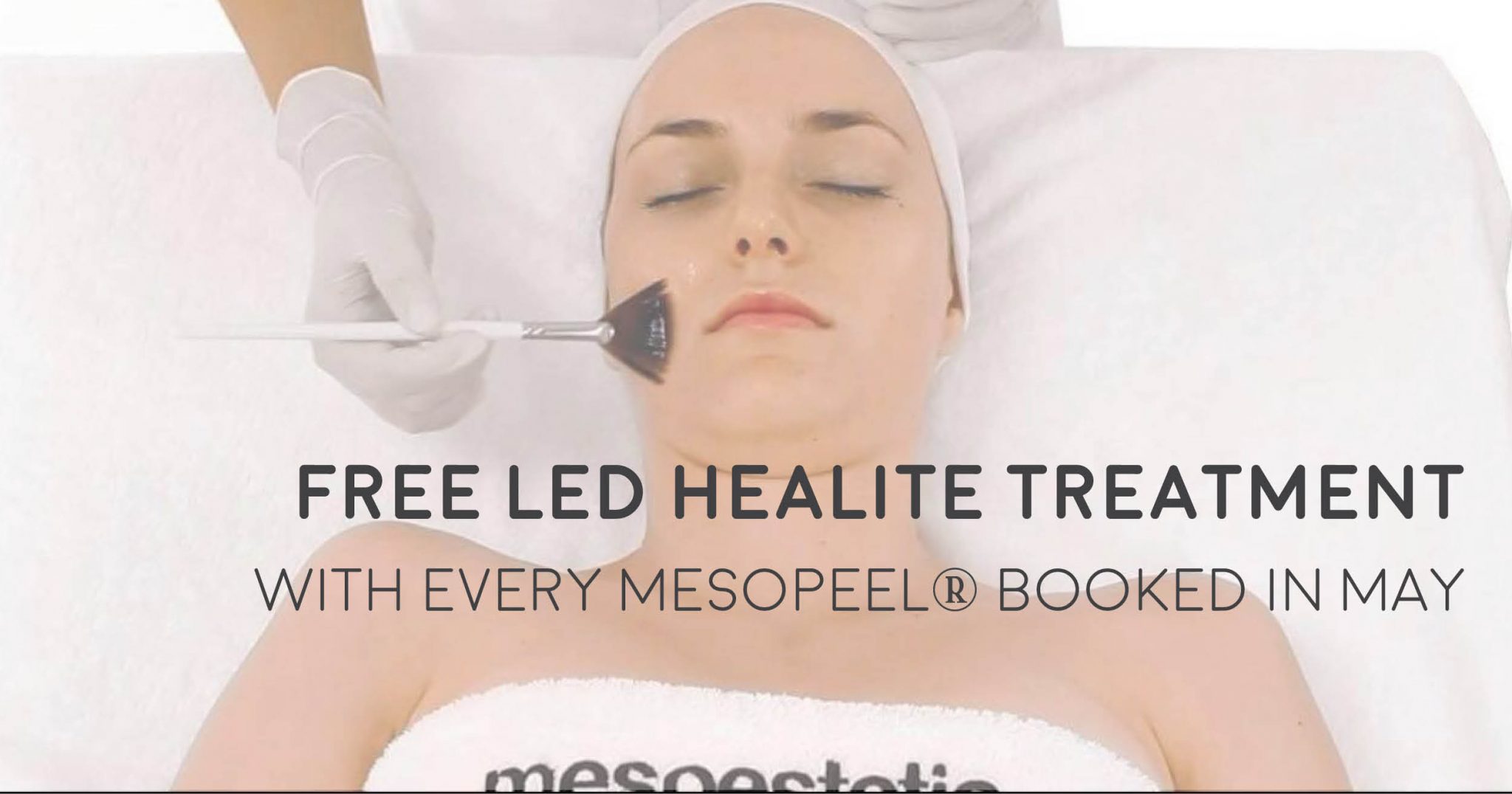 Refresh & Heal Package
Receive a FREE LED Healite Treatment with every Mesopeel® booked in MAY! Limited appointments available.