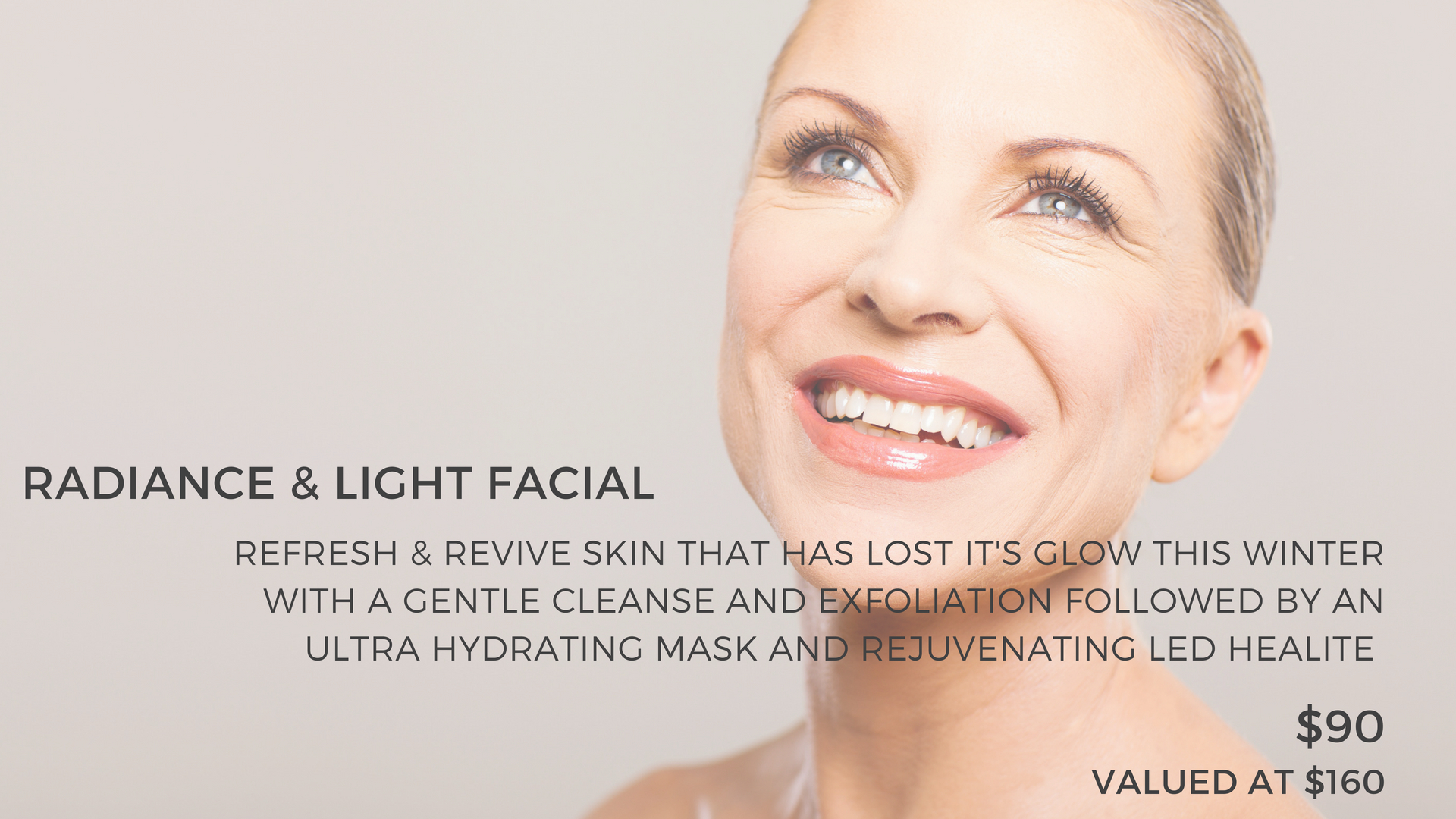 It's not secret that winter element's can be cruel to our skin, here at NSC we have created the Radiance & Light Treatment to rescue and revive your skin's glow.
BENEFIT'S OF OUR RADIANCE & LIGHT TREATMENT
Our skin cells turn over is reduced in winter, a light Professional liquid exfoliation treatment can help revitalise and brighten your complexion
As the temperature drops, it can leave your skin dry and desperate for hydration. A hydrating treatment can help aid in reducing redness and irritation we often experience in the cooler months.️
Our Radiance & Light Facial replenishes and seals vitamins and antioxidants that will help to protect your skin from the winter elements. Many of these will reduce inflammation, improve cell circulation and encourage the growth of new cells.
LED Light Therapy is used to promote skin rejuvenation, stimulate circulation and improve levels of both collagen and elastin in the skin

The Radiance & Light Facial is available at our Bunbury & Busselton clinic for the month of August.