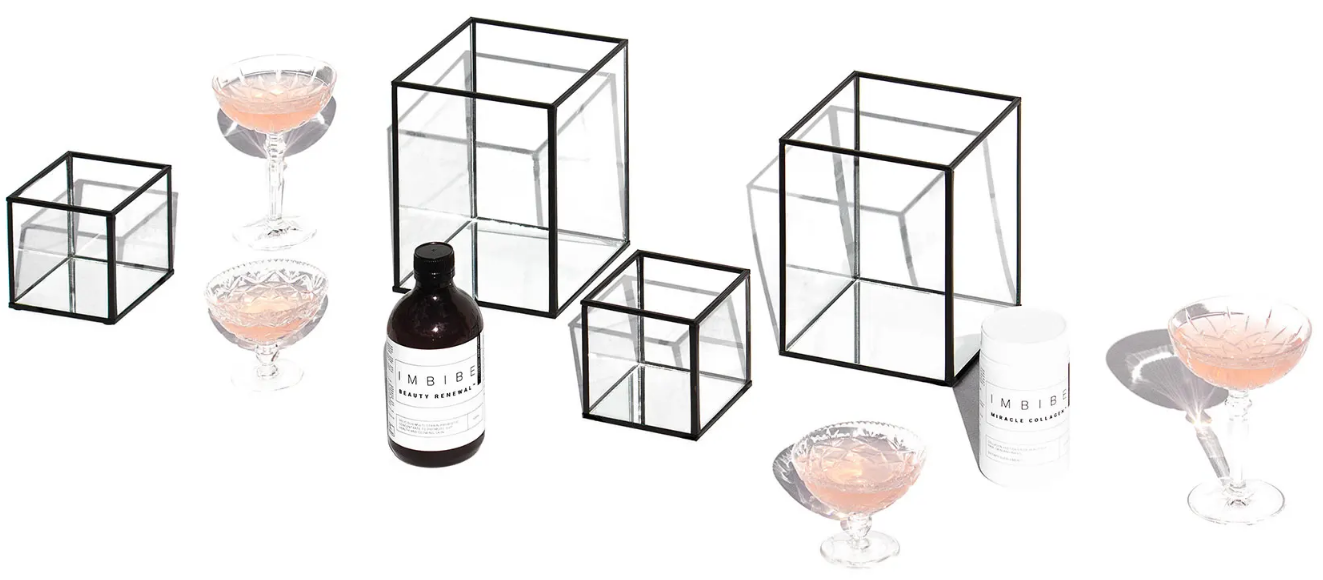 We believe that an extraordinary life starts with extraordinary health. Imbibe Living puts the energy and radiance into the everyday with their cutting-edge innovations in science and bio-active technology to produce a range that is unmatched.
Imbibe Ingestible Beauty range has been scientifically formulated to work together.
MIRACLE COLLAGEN
For radiant skin-glow and strong healthy hair and nails.
From our early 20's, our collagen production declines which is why we lose skin-bounce and luminosity.
Supplementing with Imbibe's clinically-evaluated Miracle Collagen is shown to counter these early signs of aging to restore juicy, hydrated skin.
Imbibe's Next – Generation collagen peptides is clinically shown to stimulate skin cells to produce more collagen so you have the bounciest, smoothest, most radiant skin.
BEAUTY RENEWAL PROBIOTIC CONCENTRATE
For beautiful gut-health and glowing skin.
Unleashing a wave of skin hydrating and gut nourishing properties, our Beauty Renewal Probiotic Concentrate is your best-kept secret for skin-glow and a very happy tummy. It promotes skin hydration and provides beneficial probiotics to improve your gut health which is a major plus for beautiful, dewy skin and easy digestion.
Our Beauty Renewal contains approx 6 billion probiotics per serve and multi-strain probiotics for digestive and skin health. These include probiotic strains from the Lactobacillus and Bifidobacterium probiotic family.
The cocktail of skin-nourishing ingredients featuring bio-fermented coconut water, grapeseed and pomegranate promote that gorgeous skin glow and lit-from-within feeling.
Ready to get started?
Request a consultation with NSC today!