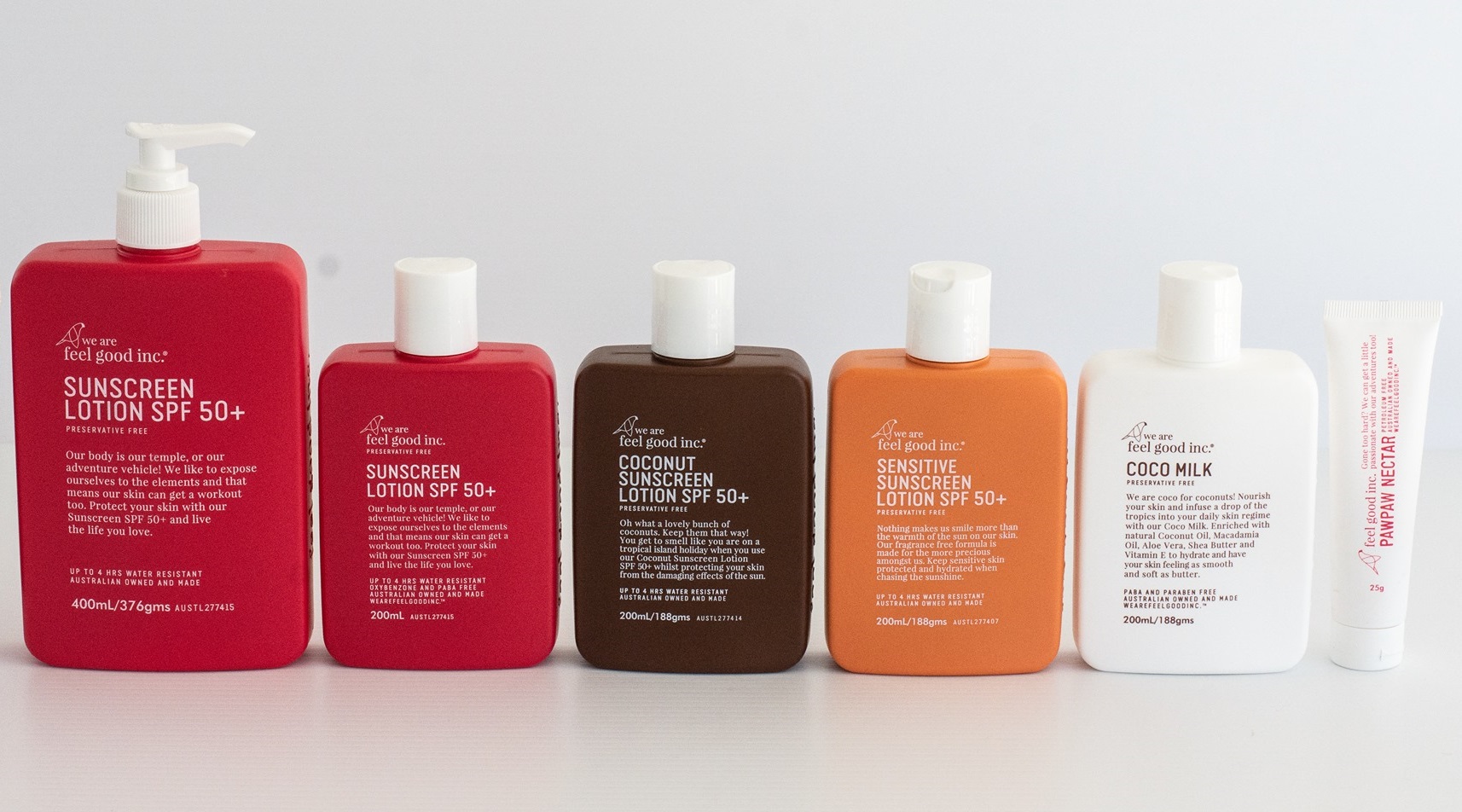 Most of us slather on the sunscreen without a care in the world, never pausing to wonder what goes into this UV fighting lotion.
We Are Feel Good Inc products are Australian made and owned – tested to hold up in the toughest of climates. We Are Feel Good are paraben, preservative, oxybenzone, octinoxate and PABA free.
We Are Feel Good Inc wanted a product that nourished and supported the skin without compromising sun protection capabilities, so they added skin-loving ingredients to sweeten the deal.
Their sunscreens are enriched with vitamin e and aloe vera, chosen for their antioxidant, hydration and nourishing properties.
Ready to get started?
Request a consultation with NSC today!